40 YARD DASH TRAINING
Get ready for your next combine forty. This class will focus on the tips you'll need to put your best foot forward. This class will: 
Teach proper starting technique.
Discover your optimal speed positions.
Teach proper acceleration.
Develop your best running pattern to run a complete forty.
Eliminate common mistakes that kill your time.
Learn the proper preparation and warmup on dash day. 
This class is designed to help football athletes run their best possible forty on combine day. Even if you haven't had the time to fully prepare there are certain things you should know.   
Class One
Days: Thursdays
Dates: April 27th, May 4th, 11th, 18th, 25th.    
Time: 6:00-7:00 pm   

Class size limited to six for personal attention.
Dates: April 30th, May 7th, 14th, 21st, 28th.    
Time: 11:30-12:30 pm   

Class size limited to six for personal attention.  
Cost: $200  for 5 classes  ($210 credit).
            $45  for single class  ($48 credit)

Where: Gamespeed […]

Series Starts Monday February 13th
**Space is limited, reserve your spot**
The only program of its kind in the Bay Area.
This dynamic program offers a two-pronged approach to developing the ultimate play maker. Participants will sharpen their fielding skills and techniques developed by former SF Giants player Erik Johnson of EJ Sports and strengthen their athletic skill development with exercises specially selected by Gamespeed's Aaron Thigpen. It promises to be the most effective 75 minutes of training a baseball athlete can undergo.
Participants can expect to see improvement in:
Soft- Quick Hands
Footwork
Range
Instincts
Reaction                                                                                                                                                                                             Vision
                 *****First Come First Serve  Limited slots available*****
                        REGISTRATION CLOSES FEBRUARY 10TH
                                  Late Registration Fee : $15
Cost: $340 (cash/check) $355 (credit)
Dates: February 13th, 27th,  March 6th, 13th, 20th, 27th.
Time: Mondays 6:30-7:45pm 
***NEW TIME***
Ages: 10- 14 (athletes will be grouped by ability).
For athletes under 10. We will take an interest list. If enough participants, we  will open it up to these athletes to form their own grouping. Be sure to call ASAP to express your interest.
For more information or to sign up, call Gamespeed at (925) 513-8676.
Mail Payments to:
Gamespeed
990 Detroit Ave
Concord, Ca 94518
[…]
Gamespeed's been a part of athletes lives in the Bay Area for over twenty years now. I've trained hundreds of athletes. Like anything they come and go. However there are some who spend most of their athletic lives with me. Case in point Cheyenne Cordes and Robert Stephenson. I am proud to have played a part in their athletic development and watch them grow as individuals and athletes.
They have given me some of the most memorable moments of my coaching career and now have added to that by giving me autographed replicas of their pro jerseys. You guys are a true inspiration to me and the future generations of Gamespeed athletes.
Thank You.
Cheyenne Cordes (Softball – Infield)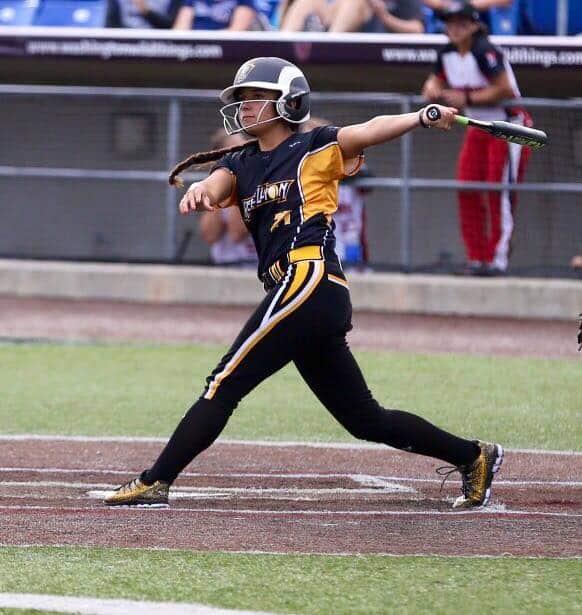 As a middle school athlete Cheyenne came to me and we've worked together now for over twelve years. A standout at Rodriguez High then onto CAL and now in the National Pro Fastpitch League playing her first pro season with the Rebellion but recently traded to the Texas Charge.
Robert Stephenson (Baseball – Pitcher)
Its been eight years since Robert first joined Gamespeed. We've watched him develop into a top high school […]
Clare Laughery plays for Central Michigan University. Part of her schools fitness testing is running a 300 yard shuttle. Her previous attempts were around 90 plus sec. She couldn't break that barrier. Over the break she got to work attending fourteen private sessions with Gamespeed's coach Aaron and earlier this week she was happy to report she tested at 73 seconds. That's a whopping 17 seconds off her previous time. Way to go Clare!